What Financial Advisors Should Ask CPAs?

Recommended Articles
The information on this site is for education only and should not be considered tax advice. Retirement Tax Services is not affiliated with Shilanski & Associates, Jarvis Financial Services or any other financial services firms.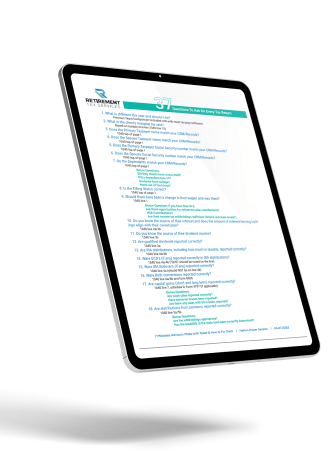 - DELIVER MASSIVE VALUE TO YOUR CLIENTS
THROUGH TAX PLANNING -
How The RTS...
37 POINT
CHECKLIST
...Can Help You Transform
The Tax Return Review Process
From a Wild Goose Chase
to a Value Add Experience
GET THE CHECKLIST

$37 One-Time Payment